They say, Life is not about the destination, it's about the journey. Which is to say, Christmas is not best part of December on its own. Rather, it's the little things that lead up to Christmas which makes this last month of the year so special.
1. Looking Forward.
December marks the end of the year, which means that we can always plan on making the coming year more productive and positive, learning from the mistakes we did in this year and trying to improvise on things that we had started. A new year opens the door to a new opportunity of doing things right.
2. Everything Warm.
Being the month of snow and chilly winds, December automatically brings with itself warm winter coats and leather jackets, countless cups of hot chocolate with marshmallows  and whipped cream and over-sized jumpers as we bundle up on the couch and flick through seasons after seasons of our favorite shows on Netflix.
3. Hogwarts.
As a Potterhead, it goes without saying that December brings back those nostalgic Harry Potter vibes along with a flashback of the scene where Rubeus Hagrid brings in a freshly cut pine tree intending to make a Christmas tree as a decoration in the Hogwarts School of Witchcraft and Wizardry, followed by Professor Filius Flitwick decorating the Christmas Tree, the Christmas dinner and the magnificent Great Hall with frost-covered Christmas trees, thick streamers of holly and mistletoe and warm, enchanted snow falling from the ceiling. Ah, the feels. Sings Cast a Christmas Spell
4. SALES! SALES! SALES!
Let's be honest, who doesn't wait for those end-of-season sales, especially from the High-End stores whose price tags, on a regular day, show us how broke we actually are? Massive sigh
5. Being Weird.
It is that month of the year when we can un-apologetically wear those weird pieces of clothing which we, like Bridget Jones, are too embarrassed to even look at for the rest of the year, like Santa hats, elf socks and ugly sweaters. I mean, what's December without an ugly sweater party, right?
6. Baking and Drinking.
What were those chocolate glazed brownies and precut sugar cookies made for if not to eat during these chilly, winter afternoons? Add to that, Christmas mocktails, Mocha or the traditional Mulled Wine. Amazing, isn't it? With December comes a slew of holiday parties, which means we get to unleash our inner Tarla Dalal. After-all, a few extra cookies never hurt anyone.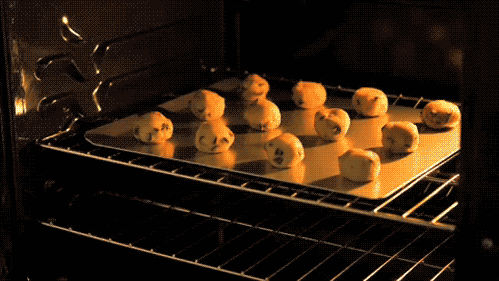 7. Positivity.
December is packed with festivities. Be it Christmas, Hanukkah or Bathtub Party Day (yes, it is a thing and yes, it happens in December. You're welcome), we get to celebrate and gift or receive presents on these occasions. Apart from the religious celebrations, there is also New Years's Eve and Winter Solstice. December, also, happens to be the month when Nobel Prizes are awarded to the greatest minds the world has to offer in the fields of Science, Culture and Literature. It's almost like the Oscars, except the recipients are not as pretty. Apart from that, December also happens to be the Human Rights Month, which includes the AIDS Awareness Day. All in all, this month spreads positive vibes.
8. CHRISTMAS
Possibly the biggest reason for loving this month is Christmas. Between planning, shopping, decorating and celebrating, Christmas pretty much bogarts the entire month of December. Christmas also brings with itself cakes, cookies, carols and a one month obsession with the color Red. Even though it lasts just for a week and before we know it, a new year knock at our doors, we wait for this single week for months.
Besides being the month of bitter cold, shivering lips and autumn wind, it's also the month of lights, feasts and joy. A month of looking back and looking forward, here's to one of the most wonderful months of the year.
(Wishing everyone who reads this post a very Merry Christmas and an Amazing New Year ahead)